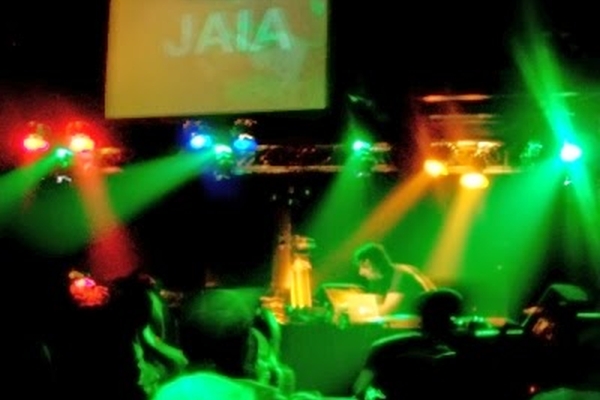 1 – Neuronium  8:52
Nov 1997 or earlier / Source: DAT / "This is a track that we actually never finished. It's horribly unmixed and it was supposed to have some electric guitar riffs that were never added. It was supposed to be on "Blue Energy" (released: Mar 1998), but after we made 'Nasty Angel' that was sounding much better, we left this track without finishing it. But one DJ from Paris has asked us to get a copy of that unfinished track. In our opinion it was stupid to get an unfinished and unmixed track but we agreed to give him a copy asking to promise he will not play it or share it. But 10 days after everybody was playing it and had copies… wicked! We were pissed off and also couldn't understand how DJs could play that track that has a big hole in the middle where it was supposed to be some guitar riffs. There is also a version (with duration 8:16) by somebody who edited the track to remove this ridiculous hole."
2 – Orphée (Early Draft) 5:20
1995-1996 / Source: DAT from a French DJ / This track was credited on tape as: Endo – Electra but it's actually an early draft of the track Orphée that was released in 1996. Confirmed by Jaia who was very surprised someone copied it while a work in progress.
3 – Orphée (Voxless Version) 7:32
1995-1996 / Source: a French collector / This track is identical to the released version but lacks the vocal sample, possibly an alternative version then discarded.
Can be streamed here:
Notes
• The track that circulates incorrectly on DAT as "Jaïa & Tim Schuldt – No Name" is actually "Nacota – Panta Rhei".
Contributors
• Info/sample for 'Neuronium' by Mark Ainley
• Identification for 'Orphée (Early Draft)' by Cosmogenesis
• Info/sample for 'Orphée (Early Draft)' by DJ Ludo
• Info/video for 'Orphée (Voxless Version)' by Tristan B. Crisnay
• Date for all tracks by draeke
• Actual name/comment for 'Neuronium' by Yannis Kamarinos