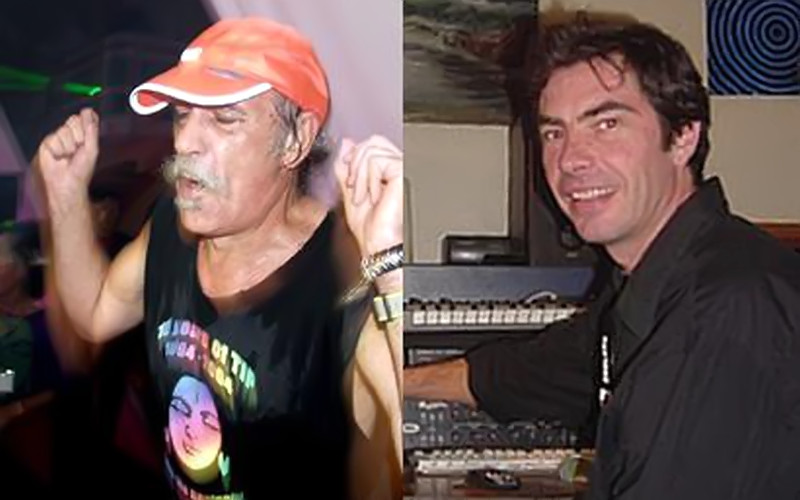 Musicians: Graham Wood, Ronald Rothfield, Anjay Sian
Country: UK
Style: Goa Trance, Ambient
1 – Acid Cuts 11:17
1995-96 / Source: DAT
2 – Brain Bokka (Sexy Remix) 10:22
1996 / Source: DAT / Produced in Dragonfly main studio / There is another file too, with 9:06 duration and different intro, but it is not clear yet if it is a different mix or a live version.
3 – Ganesh 6:53
1995-96 / Source: DAT
4 – No Name 9:04
1995 / Source: DAT / Circulated in Goa '95-96 season as "TIP In Goa".
5 – Noises From The Darkness (Live Mix) 9:54
1997 / Source: DAT
6 – The Sky (Alternate Mix) 5:06
1993-94 / Source: DAT
7 – Uforica (Ambient Mix)
1994 / Source: 7-track DAT master / "The ambient mix is what was on 'Mystical Experiences' (the one with the 'high up in the sky' sample), but they faded it out on the CD. This mix continues and builds and the kick comes back in and it goes on. Incredible!".
8 – Uforica (Flying Acid Dub) 12:03
1994 / Source: 7-track DAT master / "The Flying Acid Dub mix is essentially a live run-through on the mixing desk. There's one false entry near the end that can be edited out, and while it's not as good as the original (or the 'ambient' one), it's pretty nice.".
Contributors
• Info/source/sample for 'Acid Cuts', 'Brain Bokka (Sexy Remix)'; original discogs page by kwulf
• Date/studio for 'Brain Bokka (Sexy Remix)' by Colin Bennun
• Info/source/sample for 'Uforica (Flying Acid Dub)' by Draeke
• Info/comments on 'Uforica (Ambient Mix)', 'Uforica (Flying Acid Dub)' by Mark Ainley
• Info/source/samples for 'Ganesh', 'Noises From The Darkness (Live Mix)' by DJ Sunborn
• Info/source/sample for 'The Sky (Alternate Mix)' by El Martino
• Info/source/sample for 'No Name' by Kobi Harosh
• Alternate source/name for 'No Name' (TIP In Goa) by David Tingsgård